In 2022 we will have a second seminar taking place near Padua (Italy) July 9-16, 2022. The program can be found here. Slides and additional material are available through the QHELP Moodle system.
The venue is the Terme San Marco in Abano, about 12 km from the centre of Padua.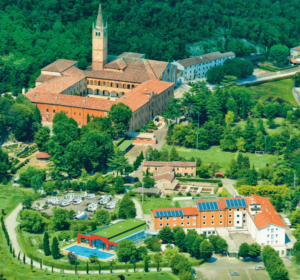 Covid19
Regarding traveling to and from Italy, please take a look at the following sites:
We will keep monitoring the epidemiological situation. If things remain as they currently are (May, 2022), the seminar will take place in presence.